Brisbane City Council is delivering a turn-up-and-go Brisbane Metro at


UQ Lakes Bus Station, St Lucia Campus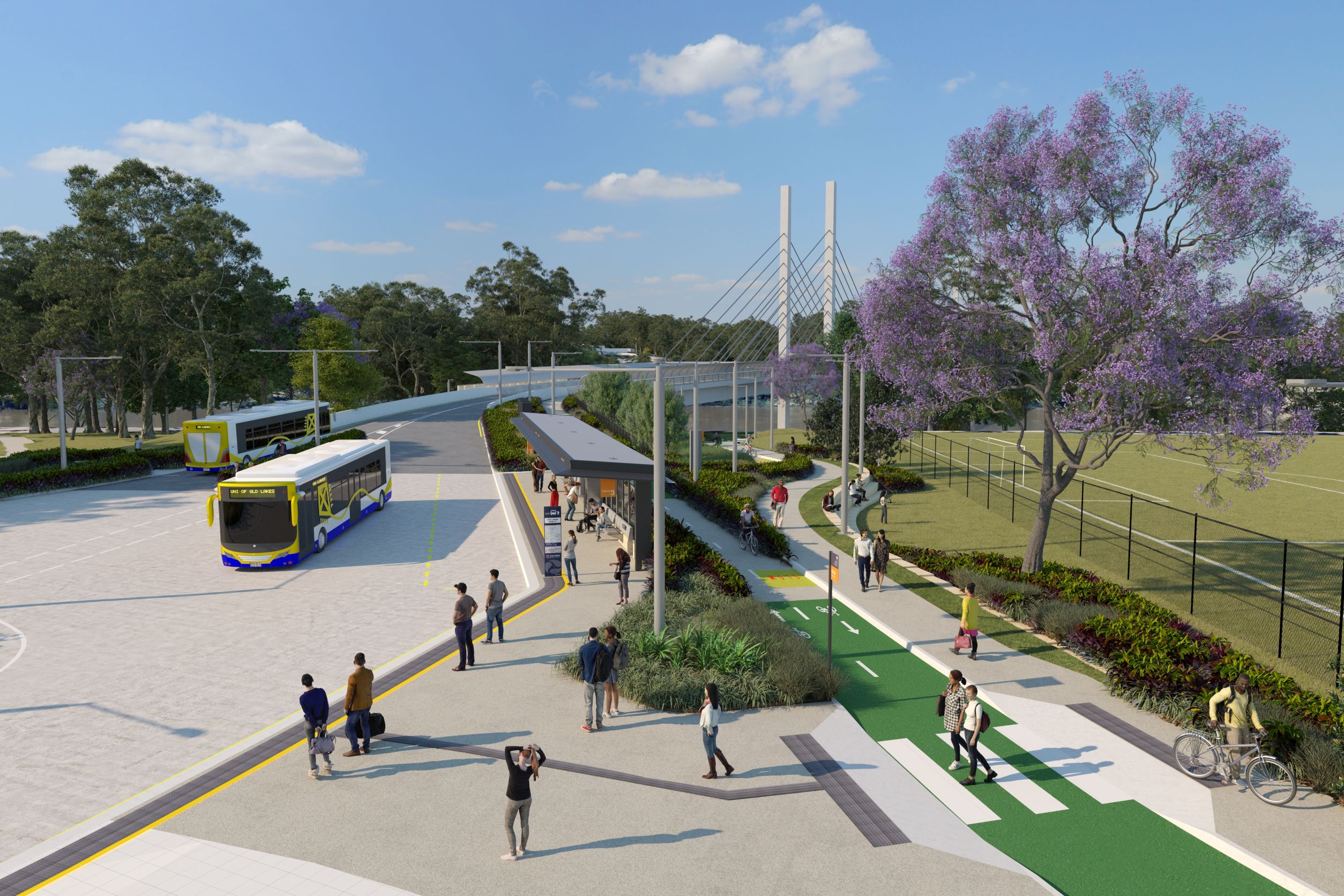 Brisbane City Council has selected Brisbane Move to design and deliver the major infrastructure works for the project. Brisbane Metro will operate from Eight Mile Plains to Roma Street, and Royal Brisbane and Women's Hospital to University of Queensland.
Major construction at UQ Lakes station in St Lucia will commence August 2022 and continue until mid-2023. Construction activities include upgrading the existing station platforms, shelters and seating, as well as installing flash charging infrastructure.
The Brisbane Metro at UQ Lakes Bus Station will open to the public from 2024. 
See Brisbane Metro website for more information.
Please note, Brisbane Move will commence major construction work at UQ Lakes Bus Station from early August 2022 . There will be a temporary closure off the dedicated cycle way on Eleanor Schonell Bridge for the next 2-3 months. Alternative bike routes have been established for staff, students and the public to use during this closure period. The Brisbane Metro Project at UQ Lakes will continue until mid 2023.

Accessing Eleanor Schonell Bridge from Dutton Park 
> Accessing Eleanor Schonell Bridge from Dutton Park Map (PDF, 2.7MB)

Accessing UQ campus from UQ Lakes Bus Station

Brisbane Move
If you have any questions about this project, please contact Brisbane Move on:
For further information on the Brisbane Metro Project and to receive construction updates from Brisbane City Council, please visit the below webpages available: