The Property and Facilities Division will be introducing a new open green space located between Hood St and Services Rd for the UQ Community to enjoy. 
Demolition of the exisiting P&F Gardeners Compound (Building 86) is currently underway, with the Industrial Centre (Building 85) demolition set to commence in December 2021 - March 2022.
The new space will include the following services: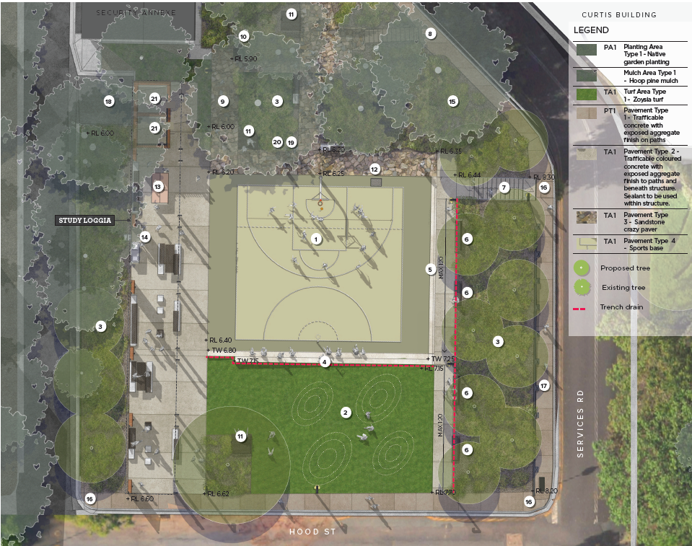 Multiuse Concrete Court (Basketball & Netball)
Fully landscaped
Undercover Loggia with Picnic tables.
BBQ's
Ping Pong table
Unisex ablution's
Low water use plants.
Improved access to and from International House
Pathways DDA compliant
Open lawn space
Seating
During construction, expect intermittent noise disruptions and traffic-controlled roads and pathways surrounding the area.  The schedule of works and expected disruptions will be provided to surrounding building occupants closer to the commencement date.  Disruptions will also be provided on the Road and Building works page.