A new state-of-the-art Materials Characterisation Hub at UQ's Long Pocket campus
Construction for the new Materials Characterisation Hub on Level 0 and Level 2 of the Foxtail Building (1019) at the University of Queensland, Long Pocket Campus began in September 2022 and was completed in May 2023.

This project not only showcases a remarkable achievement of highly technical research infrastructure, but also a great transformation of sustainable refurbishment and asset revitalisation. 

The transformation fundamentally repurposed an area that was being under-utilised and was regenerated into a next-generation material characterisation analytics platform for university researchers and industry professionals.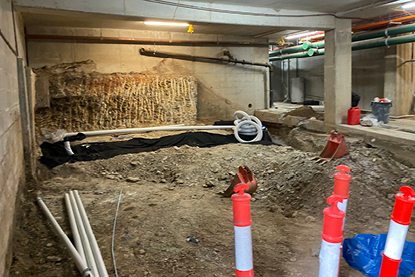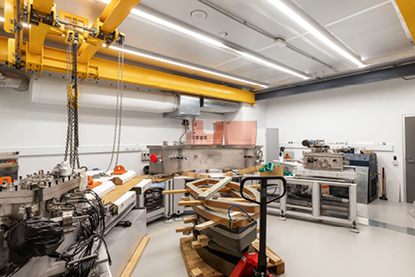 Photo Caption 1: Greater spatial utilisation was achieved by transforming the building under croft space into a state-of-the art Sensitive High-Resolution Ion Micro Probe (SHRIMP) facility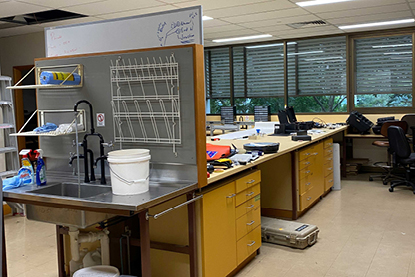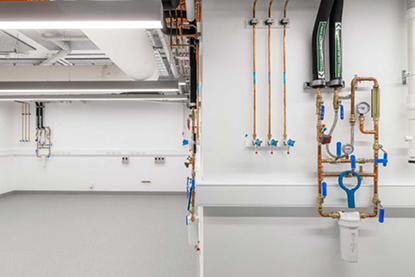 Photo Caption 2: Transformation of the Level 2 Lab 
Key Sustainability Highlights
Energy efficiency: Aging assets were upgraded with energy-efficient infrastructure, fittings and fixtures, reducing UQ's environmental footprint while improving operational efficiency.
Space optimisation: The previously under-utilised undercroft space in the building was transformed into a critical space to operationalise the SHRIMP facility. This involved the excavation of 20 cubic metres of soil to create a purpose-built controlled environment lab space beneath the building. By repurposing this area, UQ optimised the existing building footprint.
Next-generation lab: The new below-ground Sensitive High-Resolution Ion Micro Probe (SHRIMP) Lab is one of two dozen in the world.
The Materials Characterisation Hub is a shared facility between the Sustainable Minerals Institute (SMI), the Centre for Microscopy and Microanalysis (CMM) and the School of the Environment. The connection between these units is a significant step forward in the establishment of Collaborative Research Platform (CRP) for academia and resources industry aiming to facilitate mineral analysis, mining technology development, and metallurgical research.