Student recreation facility projects
Student recreation projects
The University of Queensland is committed to enhancing campus facilities and services, changing the way higher education is imagined and experienced by our students.
The development of two new student recreational complexes at the St Lucia campus represents a significant investment in meeting the needs of students in a global top-50 university.
Work to develop the two complexes follows the signing of a new funding and services agreement between UQ and the student union, UQU.
The two projects will help ensure a smooth transition if a proposal to redevelop the Student Hub at the eastern entrance to the campus is approved.
Read more about the project in UQ News.
Food complex
The new food complex, located at the Physiology Refectory Building (63A), opened Tuesday 28 May 2019.
The complex offers seven food outlets, a self-service food preparation kitchen with microwaves, indoor and outdoor seating, and improved access for people of all abilities.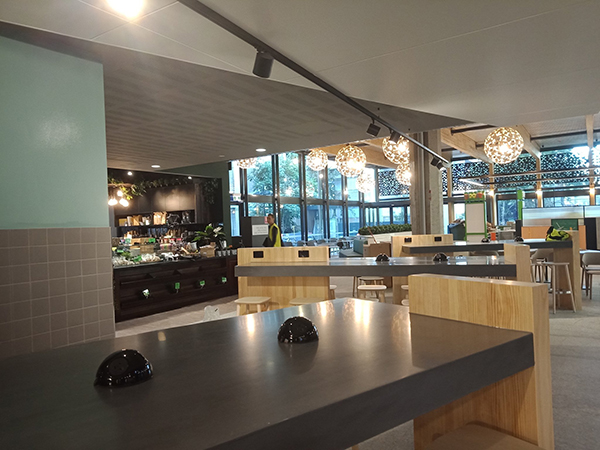 UQU development
A major redevelopment of the former Staff House (Building 41) will provide a new home for the Red Room and other student facilities toward the end of 2019.
The new student leisure and services complex in Building 41 will be operated by UQU with the detail and function to be developed in consultation with the union.
The complex will include indoor and outdoor dining, along with function, conference and performance spaces.
It will overlook the Natural Amphitheatre, which will be upgraded to include an outdoor stage with permanent audio and lighting equipment and capacity for a large audience.