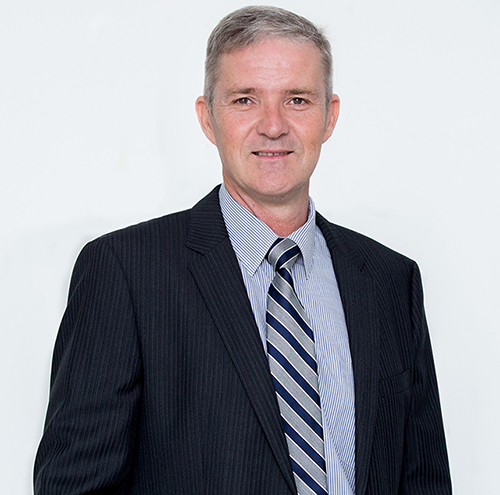 The Chief Operating Office (COO) is primarily responsible for the planning, management and delivery of professional services at the University.  Operational areas within the COO's portfolio include:
Vision
My vision for UQ's professional services is for us to be recognised as a professional services leader in our sector.  It is my aim to:
promote a culture that strives for excellence, fosters communication and celebrates accomplishments;
create an environment where people feel safe to speak up and to step up - knowing they are respected and their contribution will be valued; and,
afford motivated people an opportunity to grow themselves, whilst at the same time contributing to something bigger than themselves.
In alignment with UQ's Strategic Plan, we are committed to the principles of collaboration, a one UQ approach and providing excellent professional services to our colleagues on and off campus.
About the COO
Greg commenced at UQ on 4 January 2016 after retiring from Aurizon Holding Limited as Executive Vice-President Enterprise Services and Chief Corporate Services Officer.
His academic qualifications include a Bachelor of Arts (Politics and Economics), Bachelor of Law, Master of Business Administration, Post Graduate Diploma (Industrial Relations) and an Advanced Management Program at Harvard Business School.
Prior to Aurizon, Greg was Group Company Secretary for Flight Centre Ltd and Senior Manager, Strategic and Global Risk Management for PricewaterhouseCoopers. Greg was a Barristers Magistrate with the Department of Justice in South Africa.
He has extensive experience in strategic planning and execution, budgeting and expense control, business integrations and change management and transformation. Greg is married with 3 children and enjoys adventure travel and triathlons.